Gboard erbjuder "emoji-kök", låter användare mixa emojis – Swedroid
Genom en ny funktion i senaste Google Gboard går det att skapa klistermärken genom att kombinera emojis. Dessa klistermärken kan sedan skickas med en knapptryckning.
Idén är att ge användare ännu större möjligheter att uttrycka sig genom piktogram. Så här går det till: öppna bara emoji-skärmen i Gboard och tryck på en emoji. Ifall det så kallade "emoji-köket" har något att erbjuda visas det i ett nytt fält ovanför tangentbordet.
Funktionen är redan tillgänglig i betan och har även börjat skickas ut skarpt till alla Androidanvändare globalt.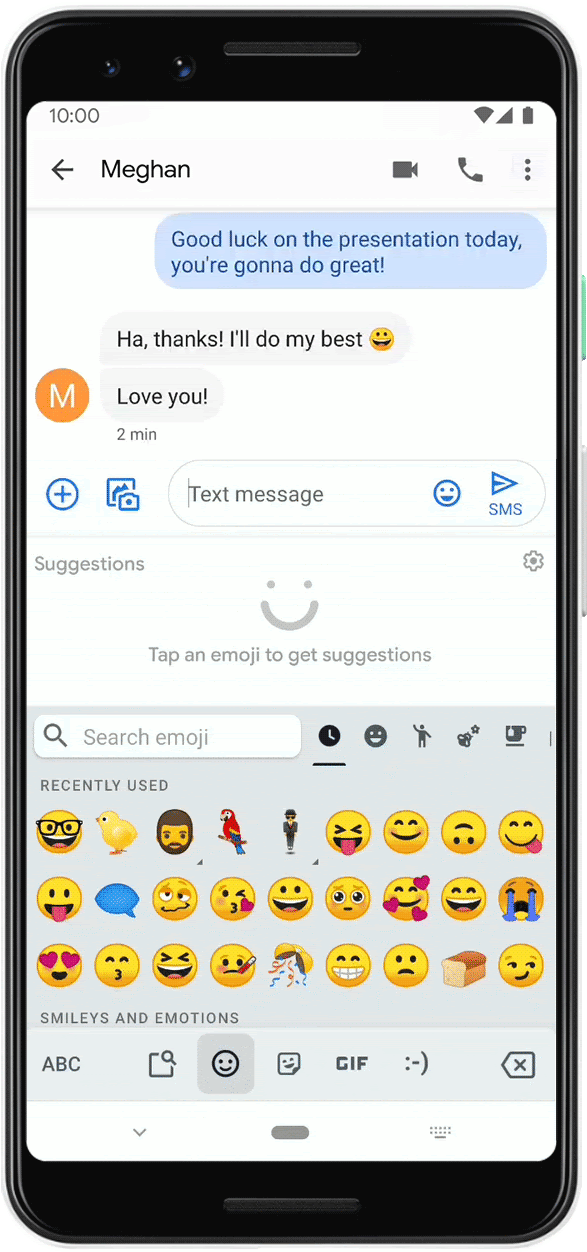 Emoji have been around long enough that people want to play with them like we do with words—mashing them together, turning nouns into verbs, breaking them apart to create entirely new concepts.

Language is infinitely creative just like art and music, and with Emoji Kitchen, your phone's keyboard becomes an even richer canvas for expression.