From stunning panoramas to UNESCO World Heritage site monuments, we have India, Asia, South America and Africa covered! The Enchanting Travels team took time out to select our favorite hotel rooms with a view from across the globe.
4 min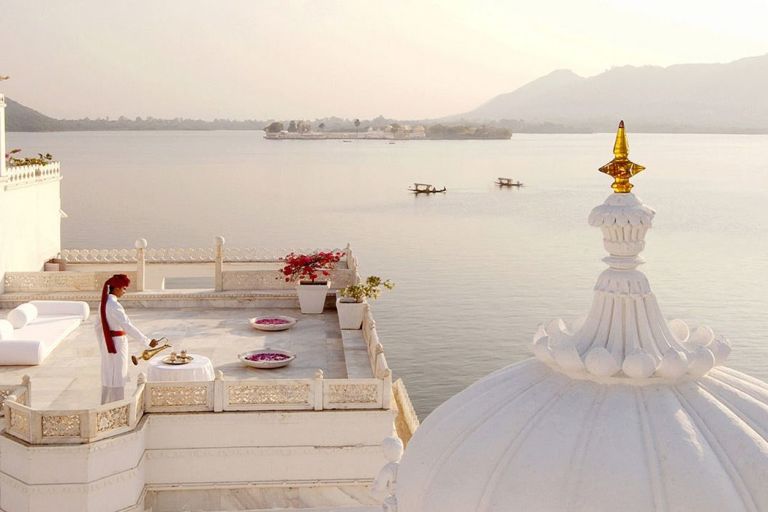 Author: Jennifer
From stunning panoramas to UNESCO World Heritage site monuments, we have India, Asia, South America and Africa covered! The Enchanting Travels team took time out to select our favorite hotel rooms with a view from across the globe.
There's nothing quite like a gorgeous room view to put you in a good mood every morning of your vacation!
1. Shwe Inn Tha, Myanmar
In lush teak wood and in close proximity to Inntha tribal communities and floating markets you can experience the unique sensation of the floating resort of Shwe Inn Tha on the tranquil waters of Inle Lake in Myanmar. Bliss!
2. Tortilis Camp, Kenya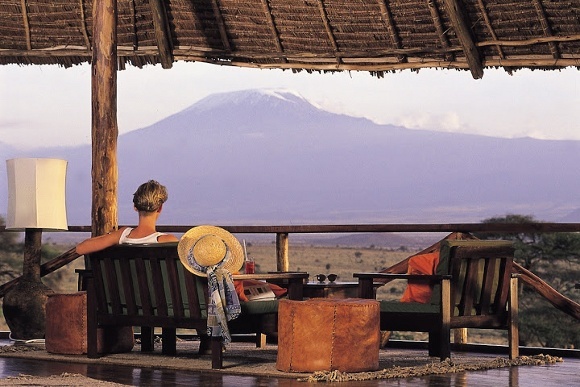 For absolutely unrivalled views of the highest free-standing mountain in the world, Mount Kilimanjaro, then it's best to head to Tortilis Camp in Amboseli, Kenya.
When you're not on safari you can gaze at this majestic snow-capped wonder – not to mention the incredible African elephant population here.
3. Oberoi Amarvilas, India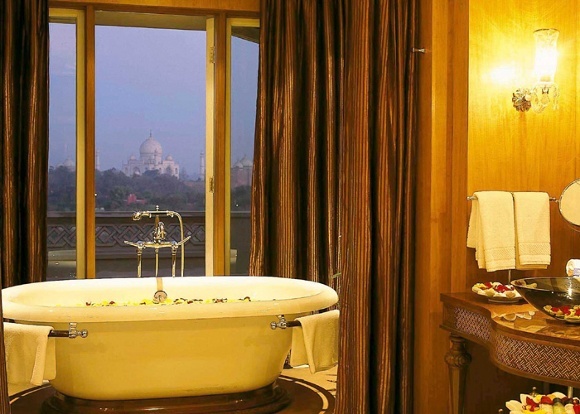 We had to include the luxurious offering of Oberoi Amarvillas in Agra, India where every single room overlooks what is considered to be the greatest monument of love in the world – the Taj Mahal.
We highly recommend you go for either a Premier room or Deluxe Suite room with a balcony so that you can enjoy this romantic view over breakfast or a sundowner from the comfort of your own room sit out.
4. Titilaka, Peru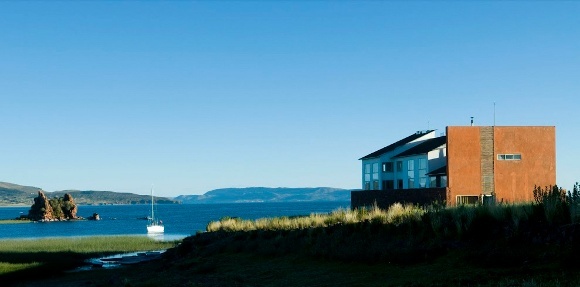 View the mystical Lake Titicaca from the private peninsula of Titilaka in Puno, Peru!
A complete oasis for nature and wildlife, you can experience dramatic sunset and sunrises and sparkling starry nights in this powerful landscape.
5. Ulagalla Resort, Sri Lanka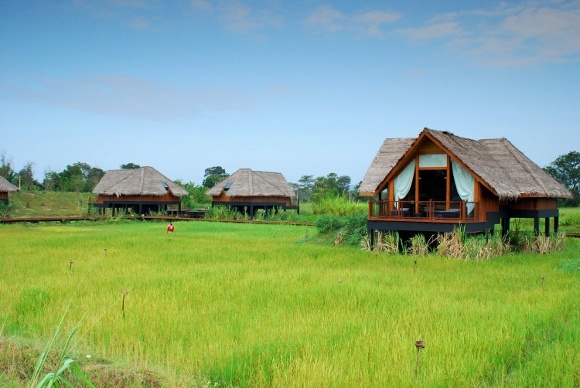 Sri Lanka's countryside is influenced heavily by rice and tea production. Immerse yourself in the lush panoramas of paddy fields with a stay at Ulagalla Resort within the sacred city of Anuradhapura, a UNESCO World Heritage Centre and close to Sri Lanka's most treasured citadels, monasteries and monuments.
6. Taj Lake Palace, India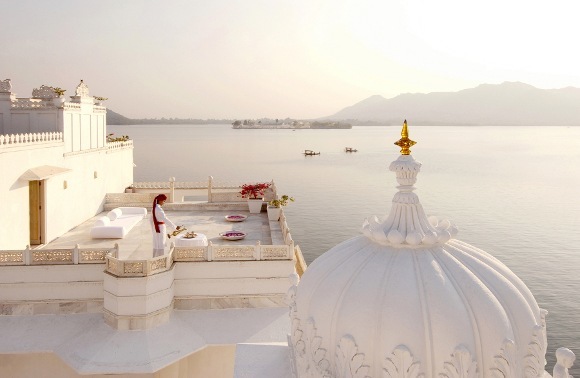 An iconic symbol of Rajasthan, India, the private sit outs of the rooms and suites at the Taj Lake Palace provide mesmerizing views onto the surrounding, shimmering Lake Pichola in Udaipur.
7. Copacabana Palace, Brazil
Wake up to a view onto one of the most famous beaches in the world – Copacabana beach – including the famous four kilometers of promenade with a stay at the glamorous Art Deco Belmond Copacabana Palace in Rio de Janeiro.
This is the perfect coastal spot for rubbing shoulders with style setters.
8. The Singular, Chilean Patagonia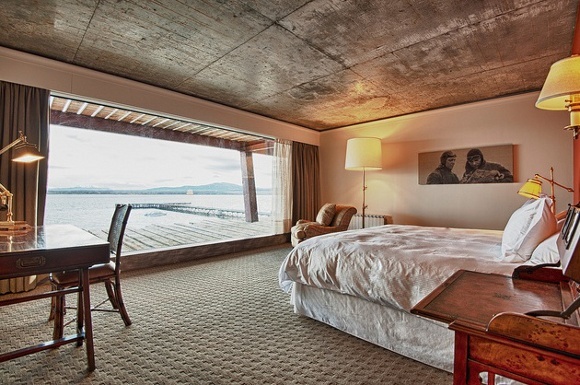 Authentic Patagonia awaits you in Puerto Bories (near to Puerto Natales).
Once an industrial complex for sheep farming, The Singular is a heritage building that offers a sumptuous stay with Patagonian fjords and is just steps away from the renowned Torres del Paine National Park in Chile.
9. Taj Exotica Resort & Spa, Maldives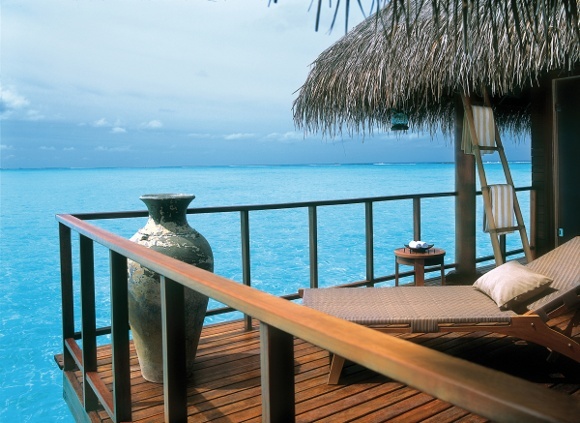 Life doesn't get much better than a stay in the paradise islands of the Maldives!
Allow all the worries to drift away to the horizon as you sit at the edge of a calm ocean during a stay in a Deluxe Lagoon Villa at the Taj Exotica Resort & Spa in South Male.
10. Devigarh, India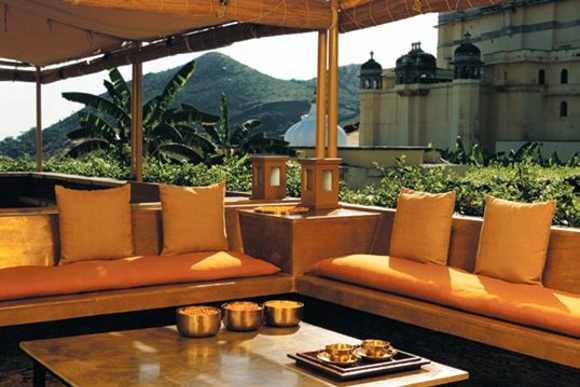 Experience Devigarh, a haven tucked away in rural Rajasthan! The contemporary design fuses beautifully with the historic nature of an inspiring palace and incredible views over the Aravalli Hills.
This is the perfect sojourn to break up a hectic northern India itinerary.
Did you know? Devigarh is a favorite hotel for celebrities including Liz Hurley and the grandfather of Bollywood, Amitabh Bachchan.
11. Coconut Lagoon, India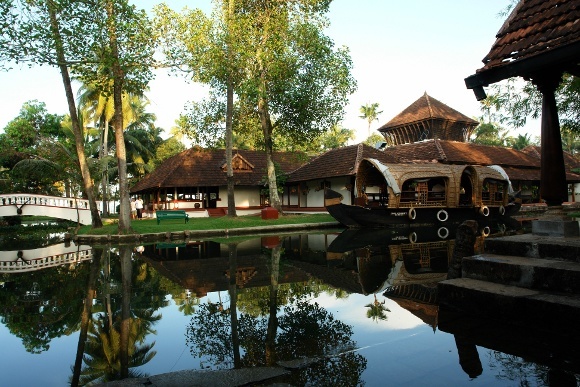 The labyrinthine backwaters of Kerala provide excitement and an easy introduction into the local life, culture and natural delights during at stay at Coconut Lagoon in Kumarakom.
12. The Rainforest, India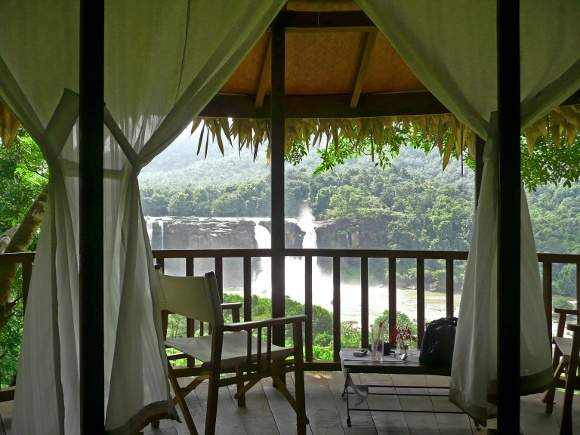 Athirapally is a lesser known natural gem in South India, offering Asia's largest waterfalls. You can enjoy it with a truly enchanting stay at the The Rainforest.
Hear the roar of the misty falls and the exotic birds chirping, its own natural orchestra to this free-spirited spectacle.
13. Satao Elerai, Kenya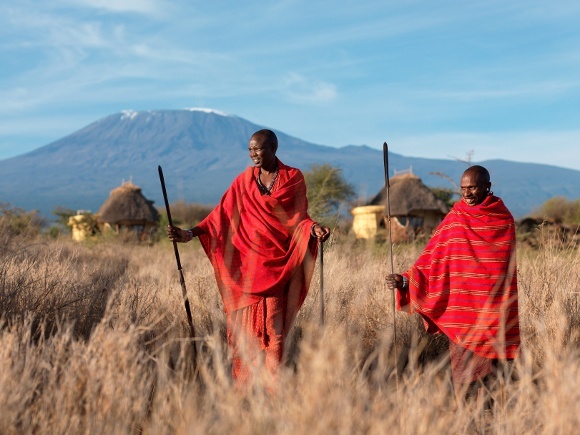 Are you looking to immerse yourself in an authentic Out of Africa experience?
Then look no further than the gorgeous eco-luxury Satao Elerai in Kenya, where you are close to the tribes of Masai warriors and an incredible array of wildlife.
14. Ananda Spa, India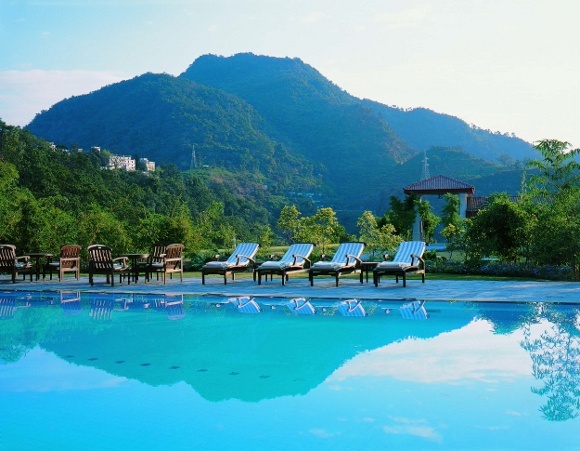 The fresh, crispness of the Himalayas are simply breathtaking as they rise up and beyond to unwavering heights.
Observe this magical mountain range in utter opulence with a stay at the Ananda Spa in Rishikesh, where your mind will be soothed and your soul uplifted.
15. The Leela Kovalam, India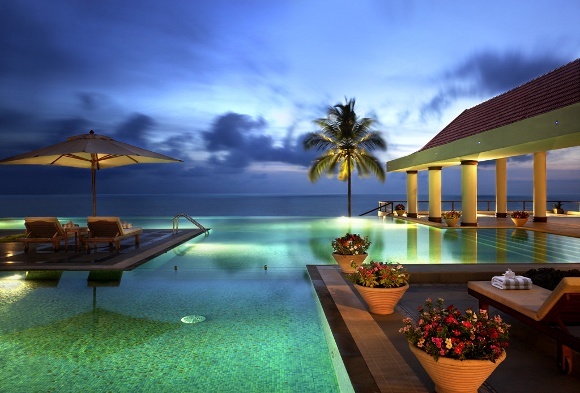 Imagine admiring the pristine, lesser-visited beaches of Kerala and the shimmering horizon from a cliff-top setting? A stay at the world-class The Leela Kovalam guarantees this.
Discover your own ultimate rooms with a view by designing a private, tailor-made trip with Enchanting Travels!