Rann Utsav is held annually at Kutch, Gujarat. A temporary but magnificent tent city comes up in close proximity to the beautiful white desert at Dhordo. I have been lucky to stay at the tent city twice. This year the festival ends by March 12. I was invited to visit the festival by the Gujarat Tourism Board in December 2019.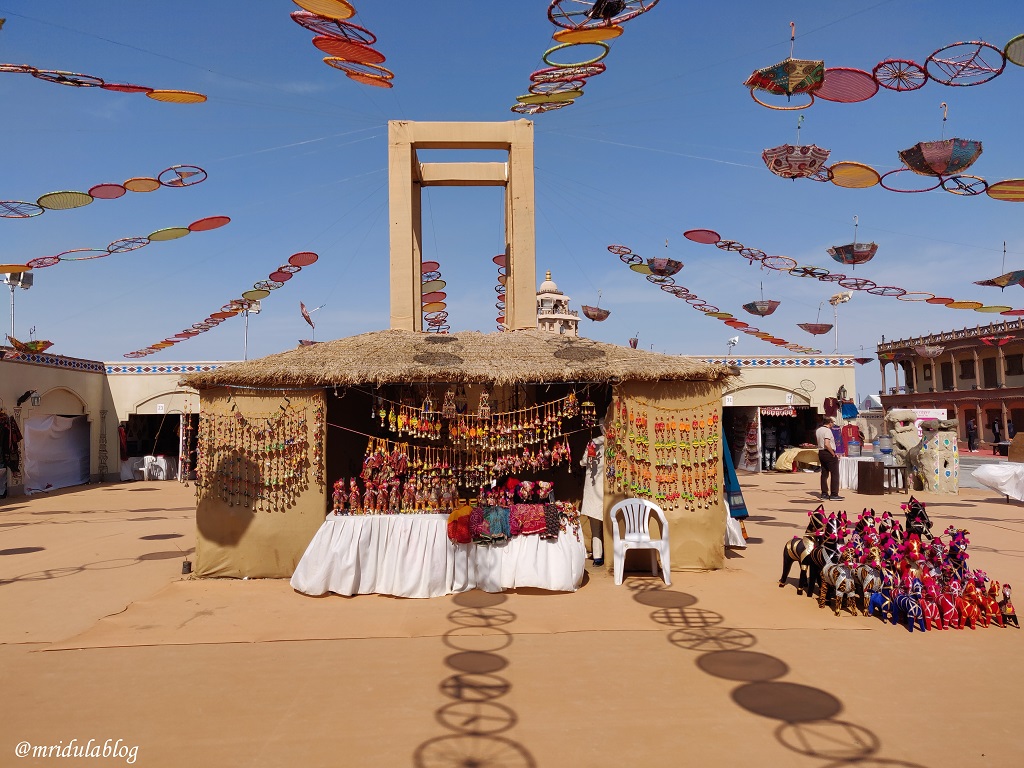 If you love walking like me, tent city in itself is huge with the reception and the shopping complex at the hub of it. Kutch is rich in handicrafts and the shopping complex is a microcosm of it!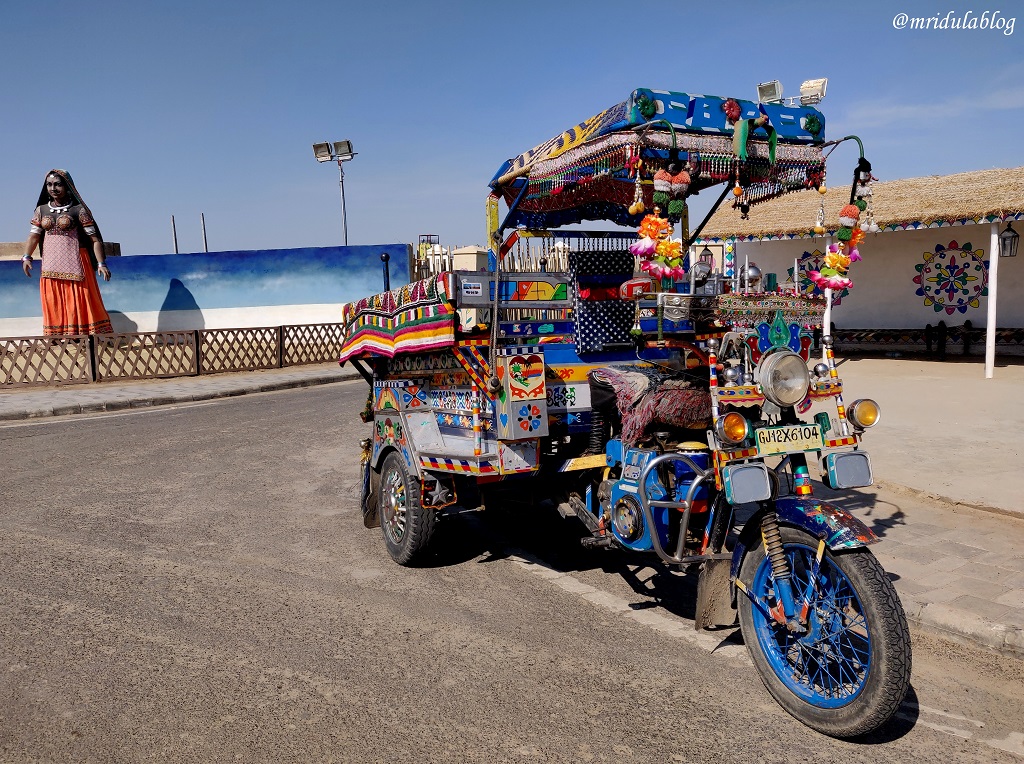 Every corner of the tent city has something that will make you pause. If you are a social media fan, there are so many Instagram worthy nooks and corners. I loved the blue chhakda parked near the clock tower!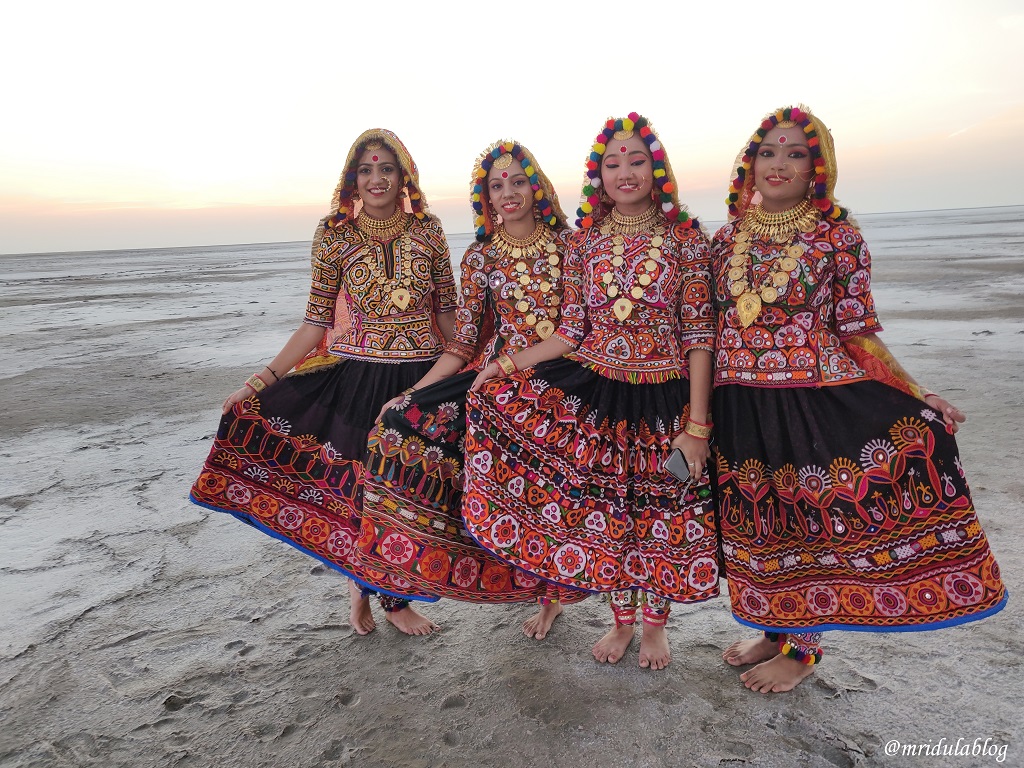 Music, dances, cultural performances are the heart and soul of the Rann Utsav. There are cultural performances every night at the tent city as well as at the White Rann!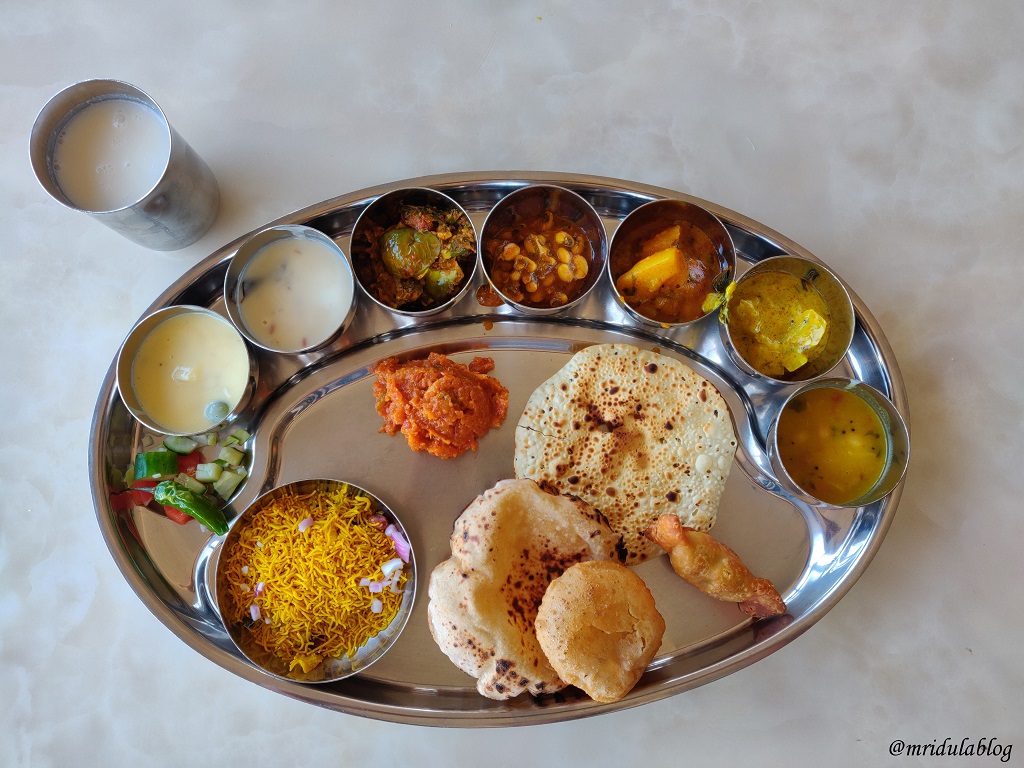 What is a trip without some good food? Try local food along the route while you explore Kutch! Don't forget to drink the buttermilk.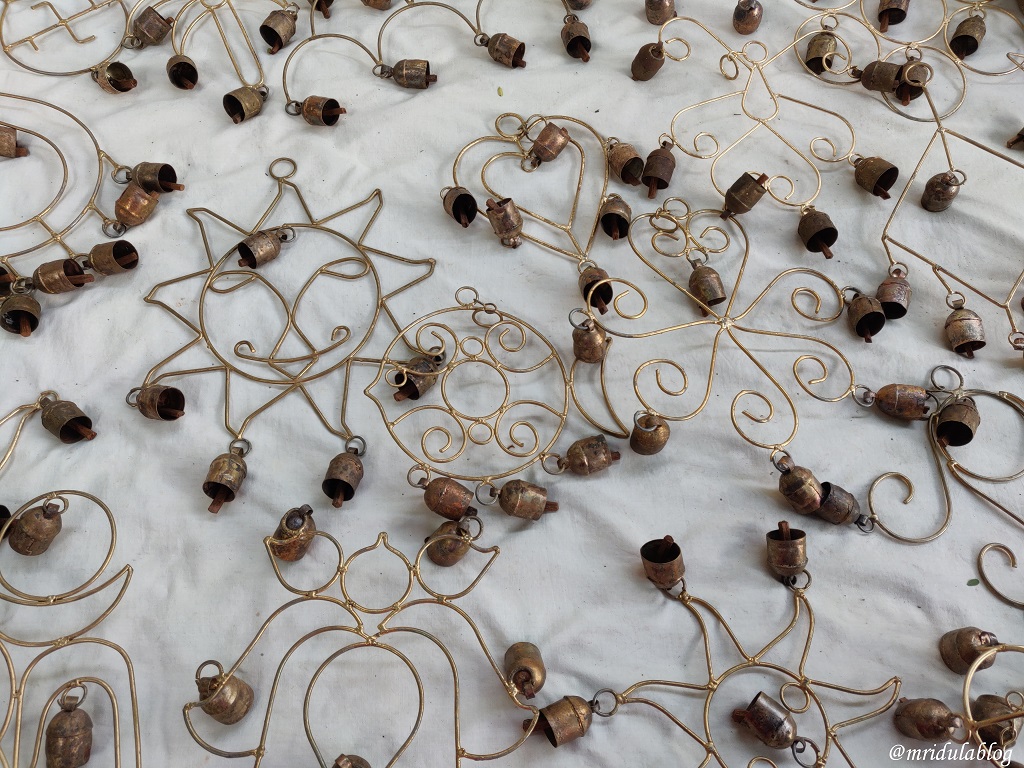 After enjoying the tent city set out to explore the craft villages of Kutch. You could go to the nearby Hodka Village but if you have time I would highly recommend Nirona and Ajrakhpur. In Nirona plan for a longer stay as you will love the Rogan Art, Copper Bells and the Lacquer Work. It was my second visit to Nirona and I am glad to say people remembered me and I course loved meeting them again! If you are into fashion you can go to the birthplace of the Ajrakh print and see the process. You can buy handicrafts directly from the artisans.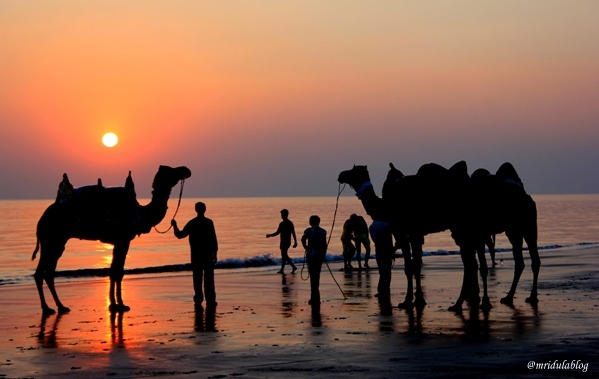 It doesn't take long to go from the beauty of the white desert to the beach town of Mandvi. Other than the beautiful beach, do visit the Vijay Vilas Palace and stop by one of the huge boats (dhows) being constructed!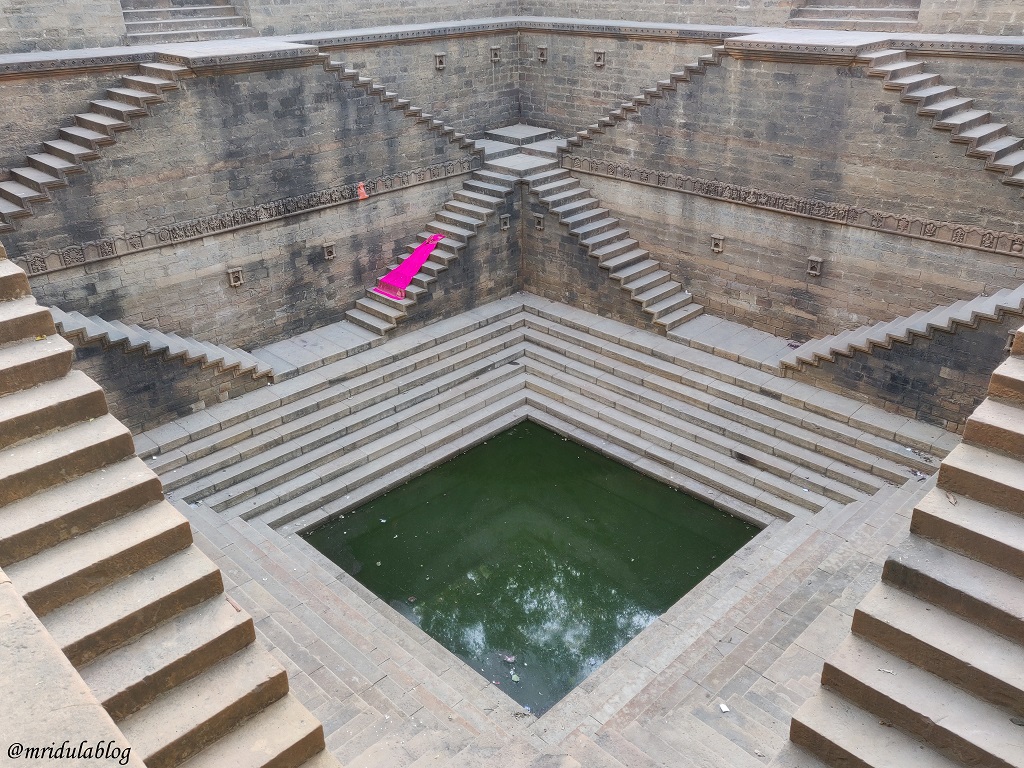 This brings me to my last stop Bhuj. Bhuj is the major hub in Kutch with an airport and a railway station. I have explored the usual places like Aaina Mahal, Prag Mahal etc many times. I was on a lookout for new things and I loved visiting the Ramkund Stepwell because I am partial to them. As of now it is a sleepy little place with hardly anyone around.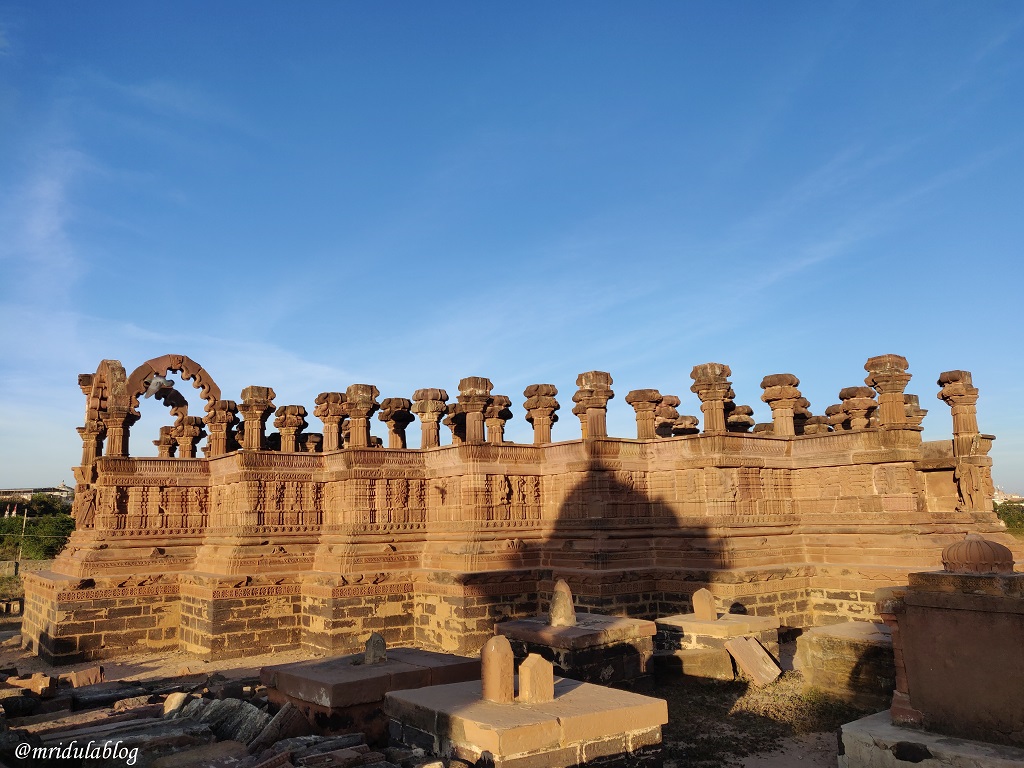 The other unusual spot I discovered are the Chhatedis or the royal cenotaphs. It is a perfect place to go around sunset. It is close to the Swaminarayan Temple, so both the spots could be combined.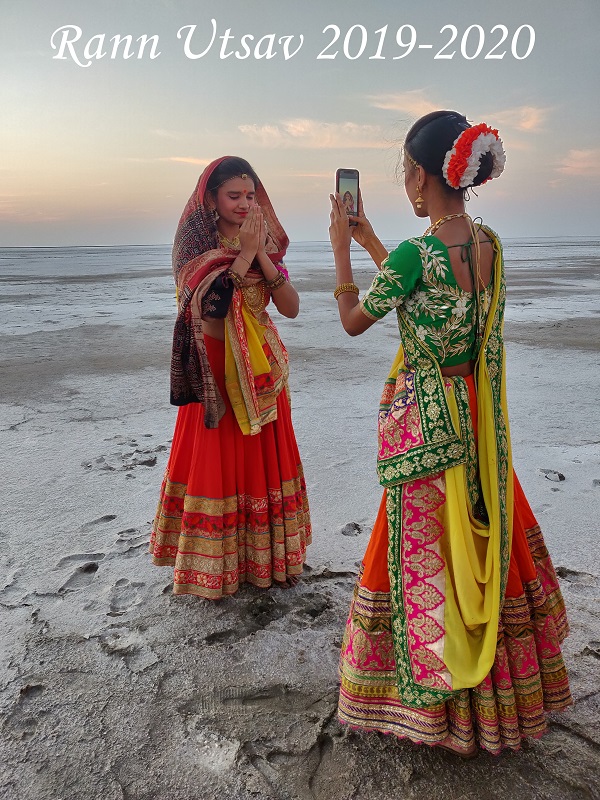 I love going back to Gujarat for very simple reasons, the blogging trips are well organized and the road travel is good. And then the state never ceases to amaze me with something new!
PS. I was invited on this trip by the Gujarat Tourism Board!